Protect Your Download Pages from Thieves and Search Engines
|
Protect Your Download Pages from Thieves and Search Engines
If you sell digital products you know that people who have not bought your product will try to find your download links and steal your product. Some people will buy a product and then send the download link to their friends, robbing you of payment.
Many product sellers don't realize how easy they are making it for others to get their paid product for free. They don't understand that Google, Bing and other search engines will find their download page and add it to their listing unless you specifically tell them not to index those pages.
As I create more products I've come to realize I need an easy and quick way to protect my products from being shared. I needed to secure my download pages on WordPress.
Introducing my WP Download Page Protector
I have looked at a number of WordPress plugin solutions that are pretty good, and interact with payment processors like JVZoo and WarriorForum.
Those can get complicated for the average seller due to having to enable API's, get unique keys and other things that are time consuming and complicated.
Another problem I found with these plugins is they will protect your page from unauthorized users, but if you provide download files, like zip files, users can easily grab your zip file URL and share it.
I found a plugin that does most of what I would like to do to protect my product downloads, but not everything I wanted (keep reading on to find out how that all changed).
What I liked is that there was no complicated API interaction, or anything like that. It simply gives you a unique URL string that no one can see. If you don't have that unique URL string, you cannot get to the download page.
Basically it works like this.
1. Create a new WordPress page or post for your download.

2. Create another WordPress page or post for visitors that try to visit your download page, if they were able to find it. Use this "Access Denied" page to encourage them to purchase the product.
3. Enable protection on the post or page.

4. Input your "access denied" post or page for unauthorized users.
5. Copy the unique auto-generated Security key and add it to the end of you download page URL.
Publish the post or page.
You then use that full security URL as your download page in JVZoo, WarriorPlus or Clickbank.

When someone purchases your product, the system will validate the key that's passed by your payment processor, but that key is not displayed in the URL bar. If the key is valid your customer will be cookied and they will be able to access that post or page.
If they happen to share the URL they see in the address bar, other visitors are redirected to the "access denied" page.
If your download post or page is new, the protection will hide it from the search engines.
What about current WordPress download post/pages that you have? Install the plugin and enable the protection. Even though your page may be indexed, if users haven't been given the security URL, they can't access the page. This is really great for users who already have download pages but didn't know how, or didn't take the time to protect them.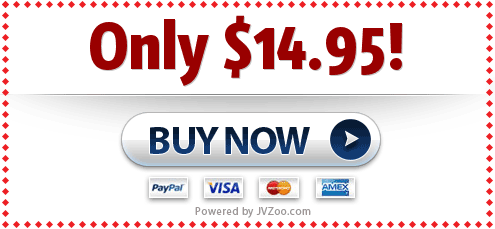 This plugin was so close to being what I wanted, but there were a few things that needed to be better. Remember I deliver my digital products via zipped file downloads. With this plugin, all the purchaser would have to do is hover over my download link. That would give them the zipped file URL that they could then spread far and wide.
Since I am a programmer and knew I could make the changes needed to protect my download URLS, I bought PLR rights to the plugin and have made my own modifications. In my version hovering over the download link will not reveal the zipped file location.
You are able to provide a Download link, and Download Link Text that will be inserted into the post or page wherever you want it as a short code.
If you want to hide several links from being displayed when hovering over a link, you can do that with as many short codes as you like.
Now, even though you could no longer see the URL in the browser, there was another way I knew of that you could still see the URL. I shouldn't reveal this, but did you know you can find certain things in web pages by doing a right click and looking at the source code? Yes, my download link could still be found by doing that, so I disabled the right click function.
Those final changes made the plugin perfect for me as an easy download page protection solution. Is it perfect? No, nothing is. If people are really determined to find your download pages and links, they can. But this plugin will protect your downloads from all but the most determined.
Enable Download Protection on your WordPress Blog Today!