Unique Video Funnel – Use Any Video To Promote Your Product
|
My friend James showed me this unique way of using a video funnel to promote a product using anyone's video.
I want to share this with you, explain a little bit about how it works, give you some ideas on how you can use it, and give the opportunity to use it for free.
You can see the funnel capture page here.
https://watch.marketersdreamtool.com/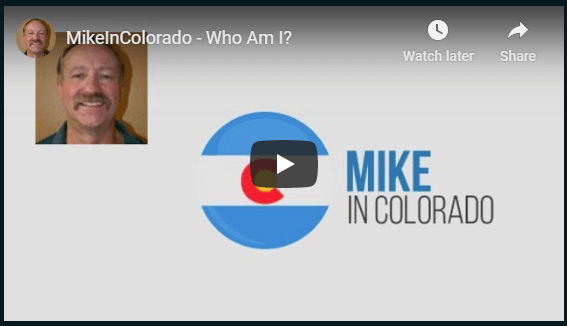 So what's so special about this funnel? The default video is just a brief introduction about who I am. But this page can be used for some much more. This is a dynamic video page, meaning it can easily be used to display any video, without modifying the page.
How it works
This page uses some javascript coding to deliver my "Who am I" video by default, but I can change the video on the page at any time by simply changing a parameter in the URL.
For example, the below link sends you to the same page, but displays a different video.
https://watch.marketersdreamtool.com/?v=Vwk3PUG83vw&t (note the ?v=youtube video id)
That "v" parameter tells the page to pull up and display the video I have specified in the "?v=" parameter.
I can have a ton of these links with different "?v=" parameters all over the internet, going to the same lead capture page and showing different videos.
In this case, when people come to the page they see the YouTube video I want them to see, they can grab a free account, and I tell them I will even copy this video page into their free account. This is converting very well because, hey…who doesn't like free 🙂
The video on this page doesn't even have to be your video. Of course you wouldn't want to use just any video, you would want a video related to the product you are promoting.
I'm using this to introduce people to my favorite product, but you could use it for any product you want to promote. You can just copy the page, change the text, and have the button go to any page you want it to go to.
Here are a couple of ways to use the video funnel page.
You could find a product you want to promote as an affiliate. Use the product creators YouTube video to show on the page. Change the text to give a little more information about the product or bonuses you might have. Then set the button to go to the owners sales page with your affiliate link. It's a very easy way to create bridge pages.
These links are also good if you want to do advertising on Facebook. Facebook does not like you using affiliate links, and sending clicks to an affiliate sales page. These bridge pages are a way around that.
For example, I posted a link on my Facebook page that displays a video I did about SEO, and instead of sending them directly to YouTube, I want them to have a look at an offer I have for them. I could use Facebook advertising on this since I would be sending people to a pre-sell bridge page and not to a sales page. 
How to get a copy of this unique video sales funnel
You can have a copy of this video page, along with the thank you page I created to go along with it. This thank you page gives people more information on what they need to do to easily modify the funnel.
https://watch.marketersdreamtool.com/your-free-account
To be clear, this is totally free. All you need to do is signup for a Builderall free account. This free account is not some limited time trial account, it is totally free for as long as you want it. They won't even ask you for a credit card.
Once you get your free account, you will be directed to the thank you page where you can request the funnel. If you want to use this funnel to promote Builderall, I will even set the funnel up for you, if you allow me "VA Access" from the form.
If you want to use this to promote Builderall, just be sure you sign up for the free affiliate program so you get credit for your leads.
If you want to use this free account and video funnel to promote other products, feel free to do so. You will just need to modify the page to fit your needs.
If you don't have a Builderall account, get it here
If you already have a Builderall account, ask for the funnel here, and I will transfer it to your BA account. If I am not your Builderall affiliate sponsor, please don't ask me to set it up for you 🙂
Make sure you grab your free unique video funnel that can be used products using other people's videos.